How and why we built a food justice system.
We identify a problem.
Sickle Cell has become a leading topic in the westernized medical world, the understanding of it has been dominated with conclusions that are founded in genetic discrimination. Because of that, we have been psychologically groomed into associating Sickle Cell as a blood disease rather that a nutritional deficiency. This becomes compounded when we normalize communities that exist within food deserts that depend primarily on a racist industrial food complex as a means for survival.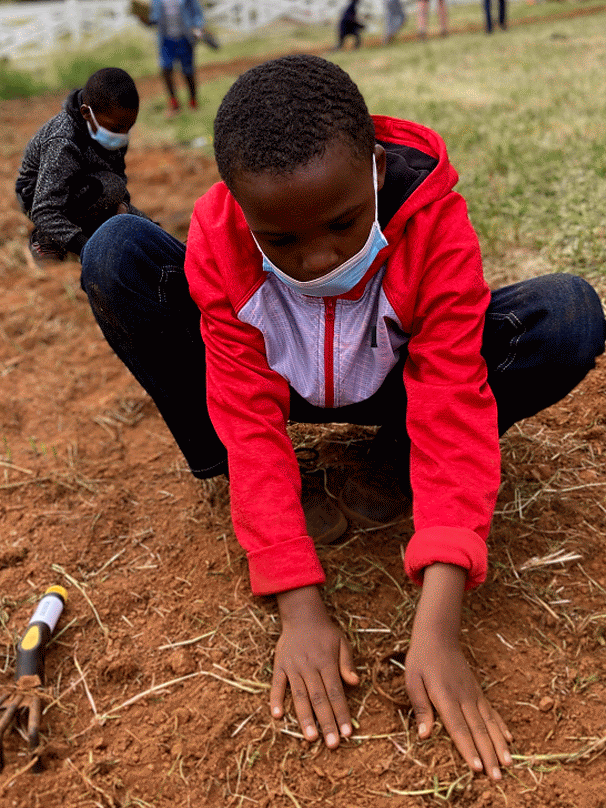 Researched the possibly solutions.
When we gather information associated with the history of Sickle Cell as well as its manifestation throughout the diaspora we learn that the institutionalization of Sickle Cell Disease, is European in thought and is not conducive to the African holistic model of health, that would strive to understand health in relation to environment, food and culture. During our journey to bringing balance to the narrative of Sickle Cell we discovered through mentorship that isothiocynate is a chemical found in tropical foods that some cultures have used as a staple for centuries to keep the body in harmony. Sickle Cell Anemia is another term associated with this deficiency, the anemia aspect of Sickle Cell can be resolved through iron rich foods becoming a daily staple.
Gathered the resources.
Naturally we sought out to explore available iron rich foods that could help eliminate the anemia associated with Sickle Cell, as well as isothiocyante which, has been known to have an anti-sickling impact on the blood. We landed on Moringa and Sea moss as a combination, one a land herb the other a sea herb. Our strategy was to create space to cultivate the moringa in California while importing the Sea Moss from the Virgin Islands. Working along side Moringa researchers, Moringa farmers and members of the Sickle Cell community we set out to establish ourselves as an authority on the topic of health and nutrition as it relates to Sickle Cell and the medicinal herb Moringa.
Developed a plan.
Our plan was to organize enough people power to assist us in the development of a food justice system. The system would support the Sickle Cell community by providing an iron rich food that also contained traces of isothiocynate. Using social media as well as email campaigns and phone calls we were able to organize eighty-eight people to join us in the planting of culturally specific foods. Be carrying out this act we would be able to put into context what it means to have a nutritional deficiency and how individuals within a collective can work towards resolving it. We choose a weekend, to create a Moringa festival, in a way to produce enough constructive unity to develop our plan. We planted Moringa trees on Sugarloaf Moringa farm , a BLACK owned five-acre space in northern California along side other farmers, scientist and community activists.
Evaluated our strategy.
Once we were done planting the Moringa trees, we settled down to listen to music and digest our food. About thirty-six of us took time to reflect around a bomb fire. We considered what had led us up to this point and what we were most grateful for in relation to our collective journey. We discussed ways we could continue the mission we set out on and what type of super powers would we invoke to complete our task.
Executed our ideas.
The next day we were able to see what kind of potential our goal had as it relates to supporting our most vulnerable members and the impact it had on everyone around us. The result was that everyone, no matter the background or culture had come together based on the belief of plant power and how this particular path to health care could inspire the youth, impact the people and honor the ancestors.
Shared results with our community.
With extreme gratitude we were able to share bits and pieces of our community engagement project as we continue to thrive toward the development of our food justice system. This aspect of our story is still on going.
- Create Society